Support worker-led organizingWe're AI workers organizing for better working conditions
Amazon Mechanical Turk Workers need your support. Turkopticon is a worker-run non-profit dedicated to improving the working conditions for those using Amazon Mechanical Turk. By supporting Turkopticon, you're supporting workers' organizing for better working conditions.
Workers from around the world log on to Amazon Mechanical Turk each day to perform this work. This work can range from completing surveys that allow researchers to collect data on people's views, to testing software prototypes, and well beyond. But a lot of this work consists of labeling and cleaning data for the Artificial Intelligence/Machine Learning sector. This is repetitive work, without which machine learning would not function.  
The AI/ML industry, which relies on these workers, is a $Billion Industry, with individual engineering salaries reaching beyond $500K/yearly. So it might surprise some people to learn that some of these workers never get paid for their work and there is currently no recourse for them. How can this happen?
In this relationship, the requester has a lot of power. And too often, they "mass reject" all of a person's work, meaning that person doesn't get paid. Sometimes the reason for rejection is nonsensical. Worse, sometimes there is not a reason at all. The requester work product and the worker is left without pay or recourse.
Amazon should not allow this. And that's why Turkopticon is organizing workers to push back, and ensure stable, dignified working conditions. Join Turkopticon in solidarity with workers. Help us mobilize workers to launch a campaign that demands change and better working practices.
We are currently looking to raise $5,000 per month to continue our fight against mass rejections, fund servers, forum moderation, communications, organizing, and training.
Recurring support is vital, to keep Turkopticon running and making it sustainable. 
$50

is the average cost of an account reinstatement.

We received 239 requests for help with suspended accounts in 2022.

$200 per month will provide forum moderation. 

$750

 

per month for community outreach, volunteer recruitment, and open forums.
Monthly donors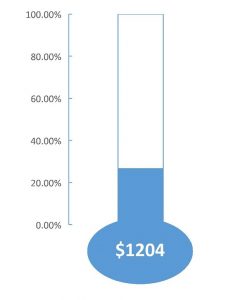 + $15,846
 Additional One-Time Donations!
Help us reach our $5,000 / month goal!
Here are some of the Frequently Asked Questions
If you think there are other ways to support us, please CONTACT US